Every audience – every issue – requires a customized blend of intelligently crafted content. At our core, we are content creators. Whether for print or video, websites, blogs, social media, business letters, speeches, newsletters, whitepapers, direct mail or brochures, we will create content that suits your needs. As a one-stop shop, we will take your content to the next level.
A carefully crafted reputation management program builds on your strengths, gets recognition for good deeds and creates a positive image. But once lost, a reputation takes twice as long to regain. We help clients build their reputation and brand, and defend it vigorously when under attack by competitors, lawsuits, a crisis and other issues.
Public Affairs & Outreach
Businesses frequently find it necessary to promote and protect their interests before government bodies or regulatory agencies. Government often needs help communicating to constituents. In either case, strategic communications are essential in creating a favorable climate where decision makers can support a specific matter. We design and execute public advocacy campaigns that target key stakeholders and work seamlessly in conjunction with your professional lobbying team or internal communications.
Third-party credibility in news coverage builds your brand, earns public acceptance and good will, increases your website's domain authority, and boosts strategic objectives and sales. Quality media placements can directly increase your company's visibility and establish you as a thought leader. We are known for our insights into the news media, and experience with reporters and editors. We understand what makes news. We identify unique story angles and opportunities, and we find the right outlets in print and online to reach target audiences.
Social media and digital marketing connect and engage people. It doesn't matter if you're advancing an issue or selling a product or service – they are both essential tools for getting your message out. We produce well written, rich content, with captivating images and video – distributed across a variety of digital channels including paid and earned. There's no one-size- fits-all social strategy, but the goal is the same – Attract. Engage. Convert. 
In litigation communications the goal is to control the narrative. "No comment" won't get you very far in the court of public opinion. Having an experienced communications team to manage the media during high profile litigation helps your legal team stay focused on the trial and preserve your reputation long after the jury's verdict is in.
Your website is essential. It's your first impression on the world…the first ambassador of your brand and your digital storefront. You need a variety of talent and creativity to bring your vision to fruition: copy writing, SEO, coding and a flair for design. You also want the ability to control your own website or have a team at the ready to help you. We have all of that talent under one roof. We'll make the creative process fun and easy.
A picture's worth a thousand words and if you can think of a thousand things we can create them all: print and digital advertising, animation, banners, business cards, infographics, invitations, logos, posters, presentations, product labels and packaging, and signs—the list goes on.
Create a memorable and positive first impression. Our award-winning creative services team develops branding and corporate identity packages including logos, brochures, websites, advertising, banners, displays, sales kits and promotional items. Our creative storytellers zero in on the essence of your brand and can create a brand that speak to your audience.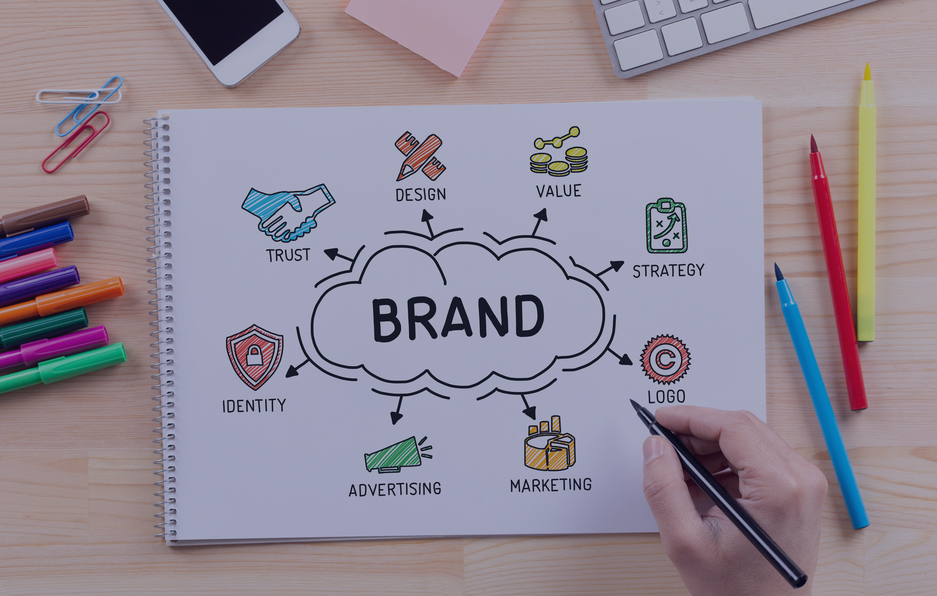 The right marketing mix always starts with a few core questions:  What problem does your target audience have? Why can't they solve the problem? How does your product or service address their needs? What motivates your targets to take action? How does your target client feel about you and your competitors? With these answers in place our team can go to work implementing the right marketing mix for you and your brand.
Video has always been intriguing, but today it is important on every communication platform and dominates social media. Video creates a richer experience through images, words and music. If you want to increase engagement on social media and convert potential customers, you need video. If you want to communicate effectively when onboarding new employees, introducing a new product, pitching new business, celebrating a business milestone, or conveying your corporate culture, you need video. Today video has a place in every aspect of your communications plan.
Whether planning an in-person, virtual, or hybrid event, details matter, reflect on your brand and impact your reputation. Our team takes care of every detail for you: overall program management, content and speaker management, venue selection, catering, entertainment, décor, graphics, presentations and of course the outreach needed to get your audience there.